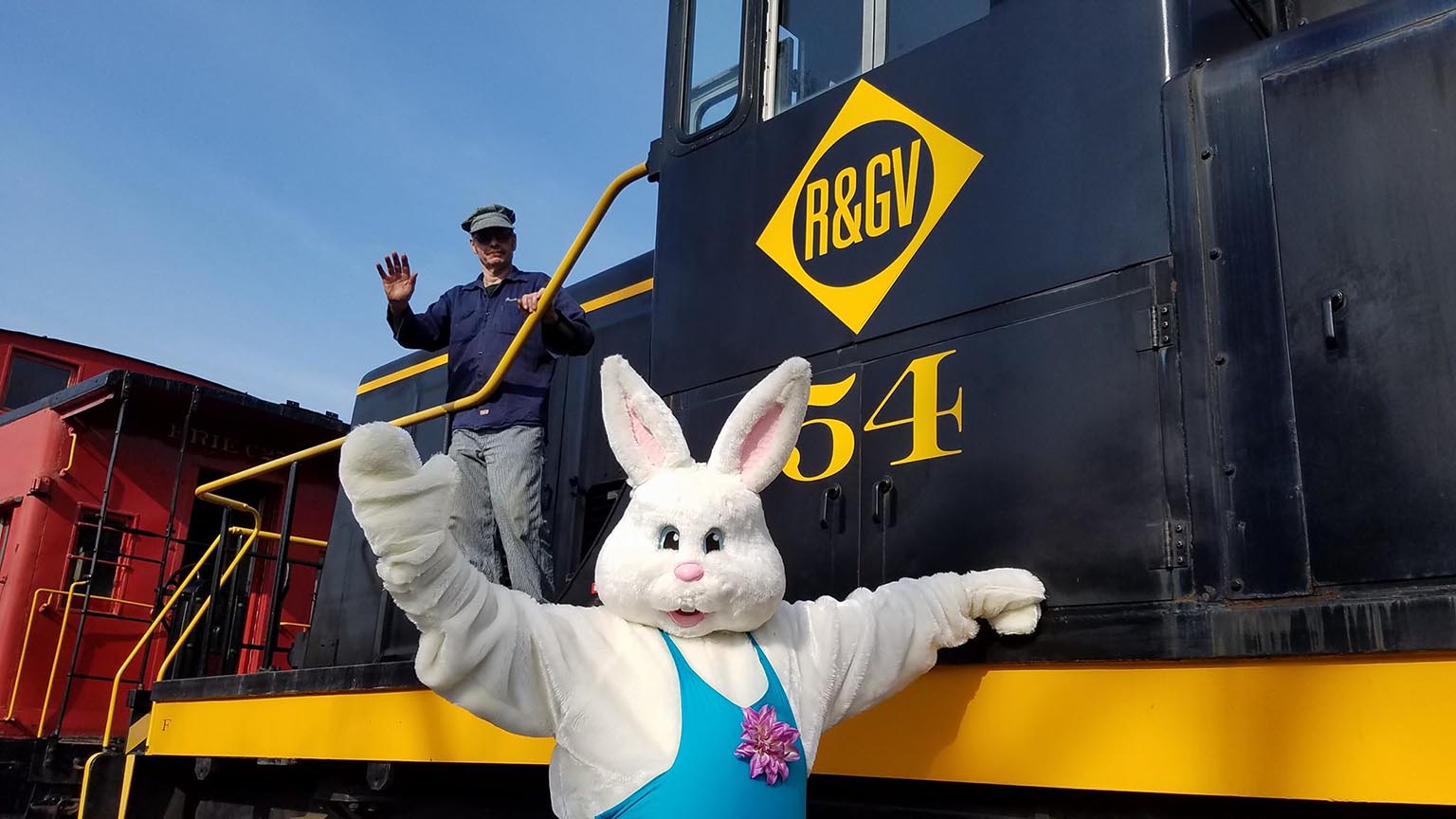 Rochester & Genesee Valley Railroad Museum
The Easter Bunny rides the rails! As the last of winter snows begin to melt, spring is just around the corner! Celebrate the fresh air and warmer weather with a fun family trip to the Rochester & Genesee Valley Railroad Museum. Join us for the Easter Bunny's annual visit to our museum and ride our special Easter Bunny Train Rides on Saturday, March 30, 2024, from 10:0am to 3:00pm.
During your visit, you will enjoy train rides that tour our museum grounds as you visit New York's largest collection of historic trains. Enjoy a mile-and-a-half round trip train ride through our bucolic museum grounds. After the train ride, children will take part in an Easter egg hunt, which includes a visit with the Easter Bunny for photos. Snacks available for purchase. Our museum gift shop is stocked with souvenirs for train buffs of all ages. All aboard!
Adults $20.00
Youth (5-17) and Seniors (65+) $10.00
Age 4 and under ride free, no ticket required