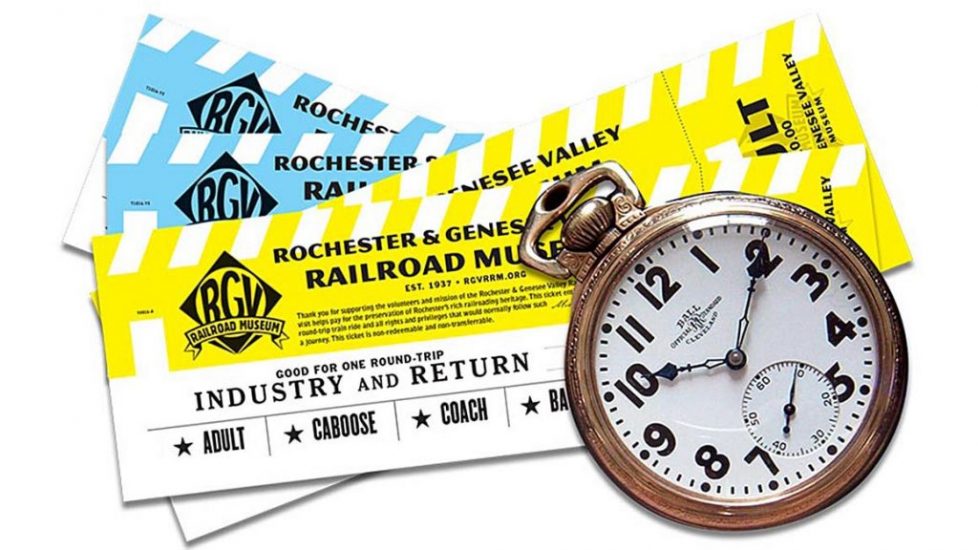 The only museum where you can ride the exhibits, the Rochester & Genesee Valley Railroad Museum is home to the largest collection of historic trains in New York State! Located just 20 minutes south of downtown Rochester, our train rides are fun for the whole family. Take a ride through history… ALL ABOARD!
Adults (18+) $15.00
Youth (5-17) and Seniors (65+) $10.00
Age 4 and under ride free, no ticket required!
Certain special event ticket prices may be higher, see Schedule for details.
WHAT IS A CABOOSE?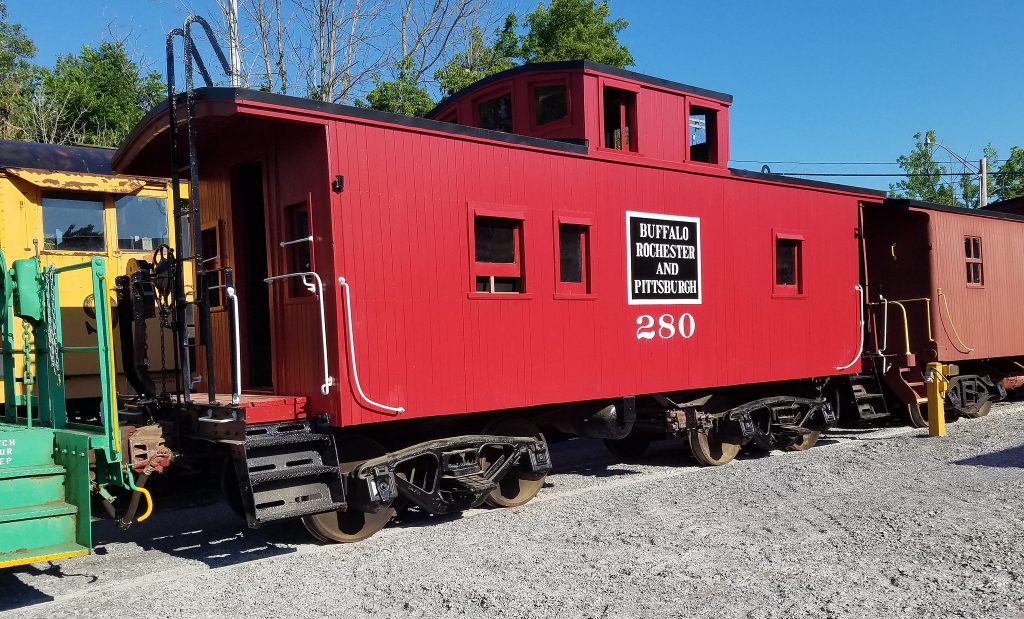 The caboose was the home away from home for freight train crews, and is where the conductor would complete his paperwork and other duties related to train operation. The brakeman would sit in the cupola to observe the train for defects or other issues. Outfitted with bunks, a stove, and an icebox, the caboose had everything the crew would need for an overnight stay at the end of their run. Enjoy a ride aboard one of our restored vintage cabooses, which is an enclosed car with bench seats and windows. During cooler weather, the stove may be used to heat the car. There is no bathroom on the train, but facilities are available at both ends of the ride. Because these cars were not designed to carry passengers, the stairs leading up can be steep and narrow, and not suggested if you have mobility issues.
WHAT IS THE OPEN-AIR CAR?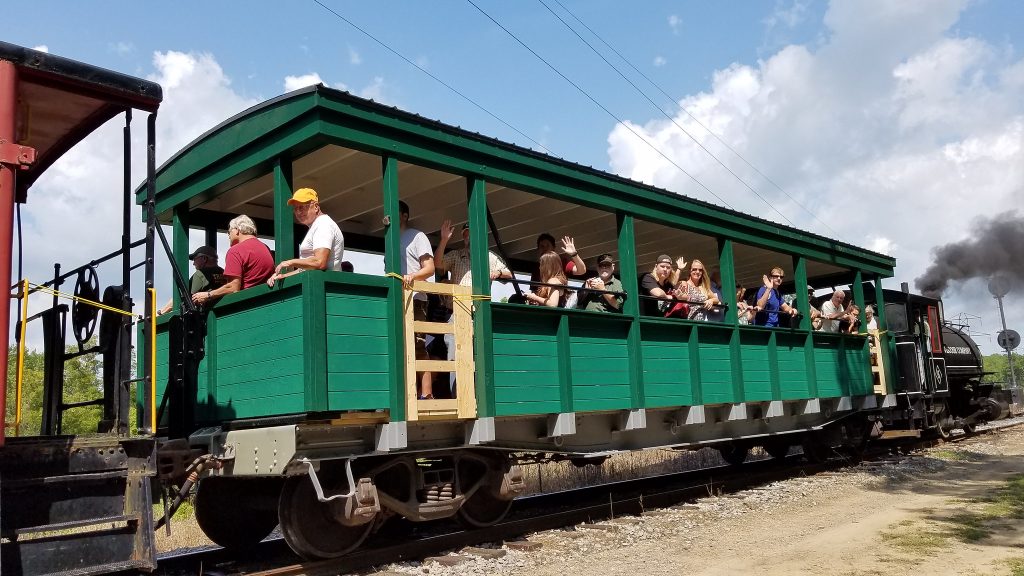 Our Open-Air Car was designed and built by our volunteers to allow visitors to enjoy all the sights and sounds of railroading. Built on top of an old flatcar manufactured for the U.S. Army in 1944, our Open-Air Car features long bench seating and unobstructed views of the passing scenery. A roof overhead protects you from the sun, and the open sides allow you to enjoy the fresh air. There is no bathroom on the train, but facilities are available at both ends of the ride. We designed this car for ease of boarding, with wide stairs, convenient handrails, and smaller steps that are preferred by those with mobility issues.
WHAT IS A CAB PASS?
Upgrade your ticket for just $5.00 more to ride up front in the locomotive with the engineer! Cab Pass entitles you to one round trip ride in the locomotive pulling your train. Sales are first come, first serve, available only at the Ticket Window on the day of the event. Limited to four passes per departure.