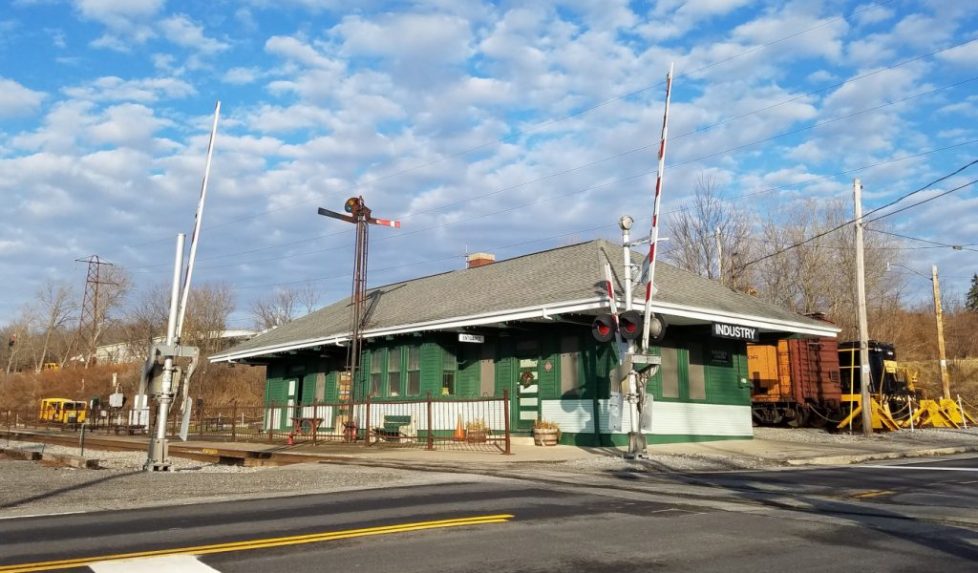 Take a Ride Through History!
There's so much to see and do at New York State's largest operating railroad museum! Your visit begins inside our restored 1909 Erie Railroad depot where the friendly ticket agent greets you and checks you in. Step outside into our railroad yard and explore the local history exhibits inside the Baggage Car. While you are waiting to board your train, tour through our Sign Garden or climb aboard the Fairmont track cars once used by railroad workers long ago. See the colorful freight train display with its red caboose parked across the way.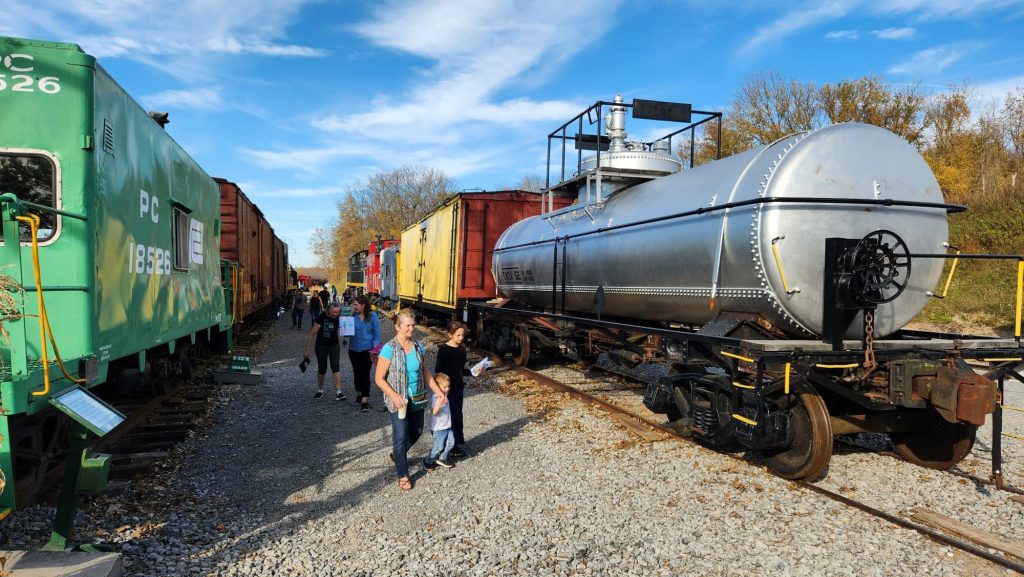 Listen for the conductor to call "ALL ABOARD!" as your train enters the station. Climb aboard an authentic freight train for your ride along our museum railroad. Keep your eyes peeled for wildlife as we travel through the lush farmlands along the way. Wave to the switch tender when the train reverses direction to enter the Upper Yard. When you disembark, you'll be surrounded by many pieces of the museum's collection of historic trains!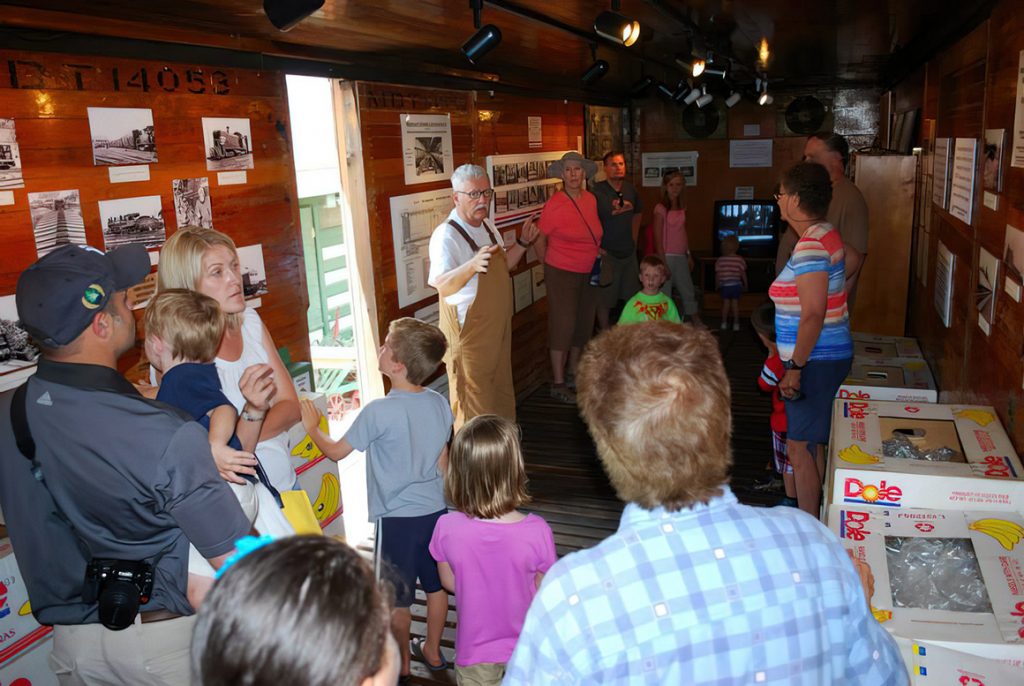 Tour the Restoration Shop to see how museum volunteers repair and maintain our historic fleet of trains. Tour the freight yard to see examples of different types of freight cars, cabooses, and diesel locomotives. Some cabooses are open for you to explore and learn how freight train crews lived and worked while out on the road. Explore inside the Refrigerator Car to learn about the history of Despatch Shops in East Rochester and how refrigerated trains helped change the way the nation fed itself. The Signals display inside the Mail Car explains the technology of safety and how train traffic is controlled. Relax at the picnic tables in the Overlook and watch as our train climbs up and down the steep grade in the Hill Block among spectacular views of the Oatka Valley.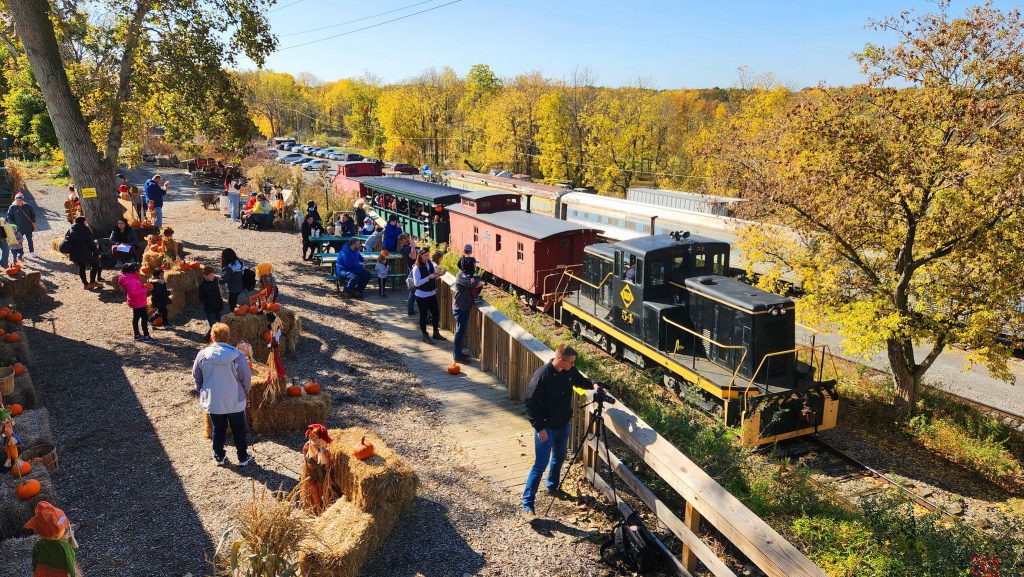 After your visit, board the train for return trip to Industry. Enjoy all the sights and sounds of railroading from the Open Air Car, or sit back and relax in the caboose. Upon arrival at Industry Depot, make sure to pay a visit to our gift shop for snacks and souvenirs. There's something for everyone! Reserve your tickets today.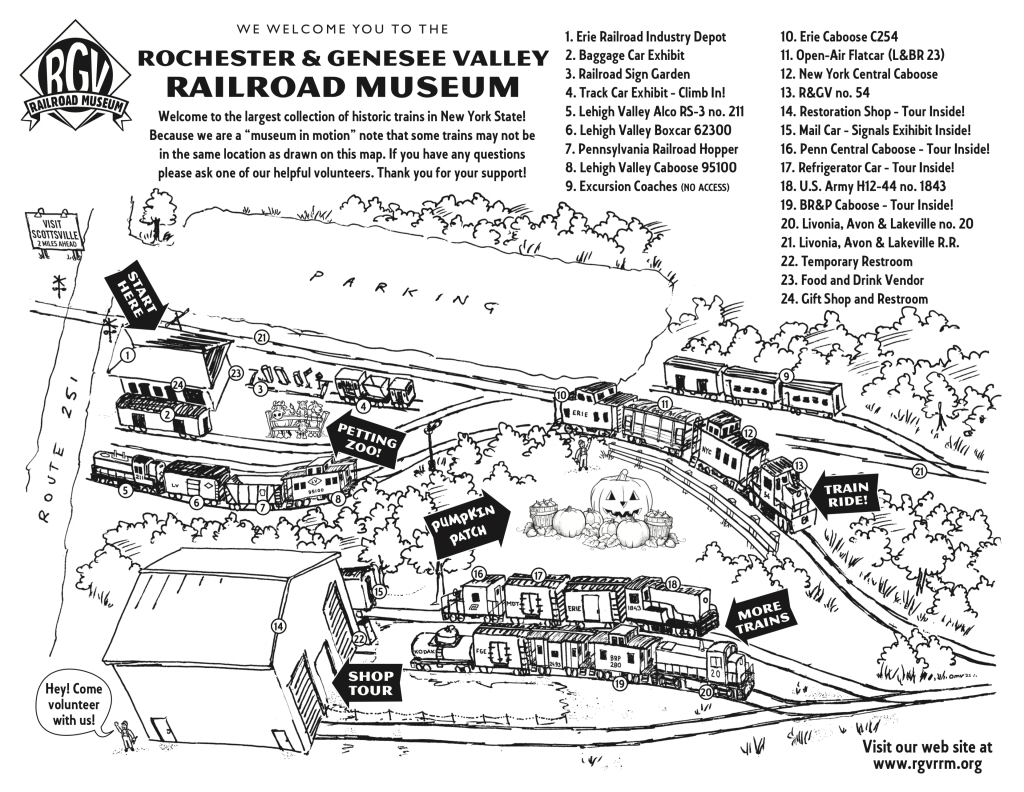 All aboard!