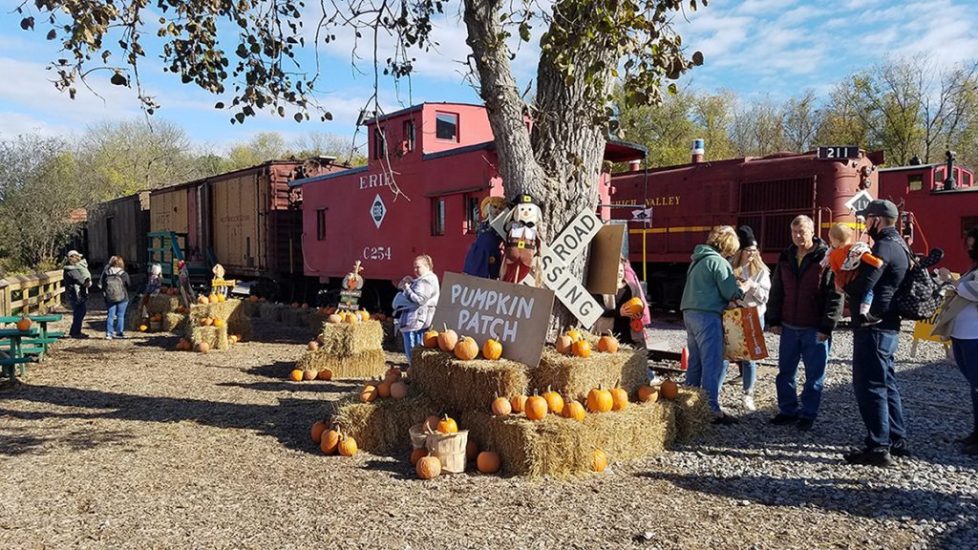 Your railroad adventure begins just 20 minutes south of downtown Rochester! Board at the historic Industry Depot located off Route 251 in Rush and take a ride back in time! Enjoy a mile-and-a-half round-trip vintage diesel train ride through our bucolic museum grounds, and tour the largest collection of historic trains in New York State. Enjoy indoor and outdoor exhibits at both ends of the ride, and make sure to visit our gift shop for snacks and souvenirs. All aboard!
Hours of Operation
Due to the volunteer nature of our operation, we are only open on the special event days listed below, normally from 10:00am to 3:00pm with train rides departing every 30 minutes (unless otherwise specified).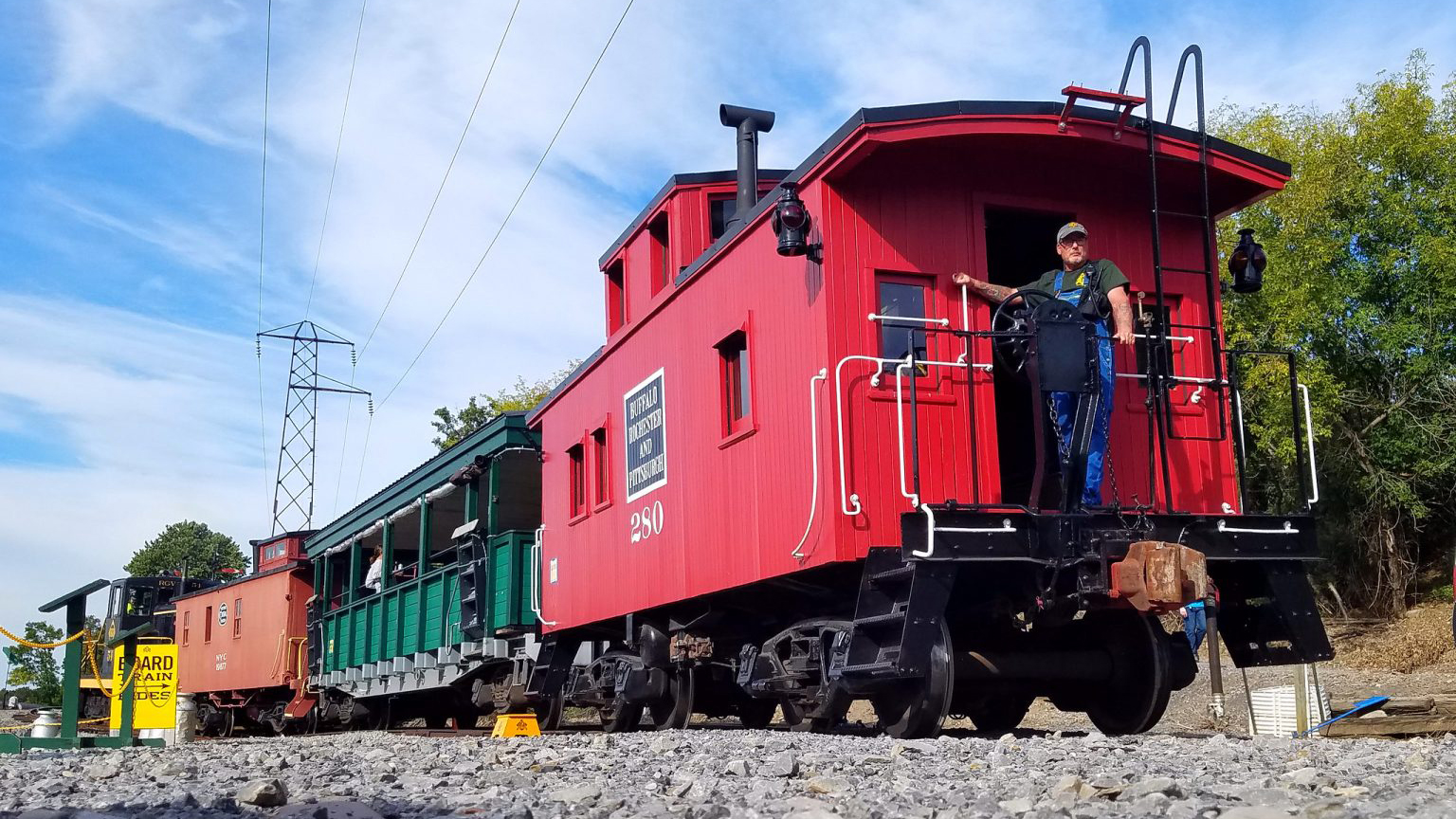 Enjoy fun vintage train rides, tour the museum, and shop our yard sale featuring vintage railroad books, collectibles, and hardware!