Regarding New York State's Mask Mandate:
Effective Monday, Dec. 13, 2021, the governor announced new requirements for all indoor businesses and venues. A business or venue must choose whether it will implement a full-course vaccine requirement or a mask requirement, which​ applies to both patrons and employees and then must be followed in its entirety throughout the facility at all times each day. Businesses and venues that implement a mask requirement must ensure all patrons past their second birthday and medically able to tolerate a face covering wear a mask at all times while indoors outside of physical eating or drinking.
To protect the privacy of our visitors, we are requiring all visitors age 2 and up to wear a mask while inside the train station, and also upon entering the train. Cookies and hot cocoa are served on board the train, and visitors are not required to wear masks while seated and eating and drinking. Masks are also not required while visiting the North Pole, since the meeting with Santa and Mrs. Claus takes place outside.
Your cooperation will help our all-volunteer non-profit museum avoid fines and enforcement from the Health Dept. and other related agencies. Thank you for helping keep our volunteers and visitors safe during this busy holiday season. We look forward to your visit, and we can't wait to bring you to the North Pole to see Santa Claus!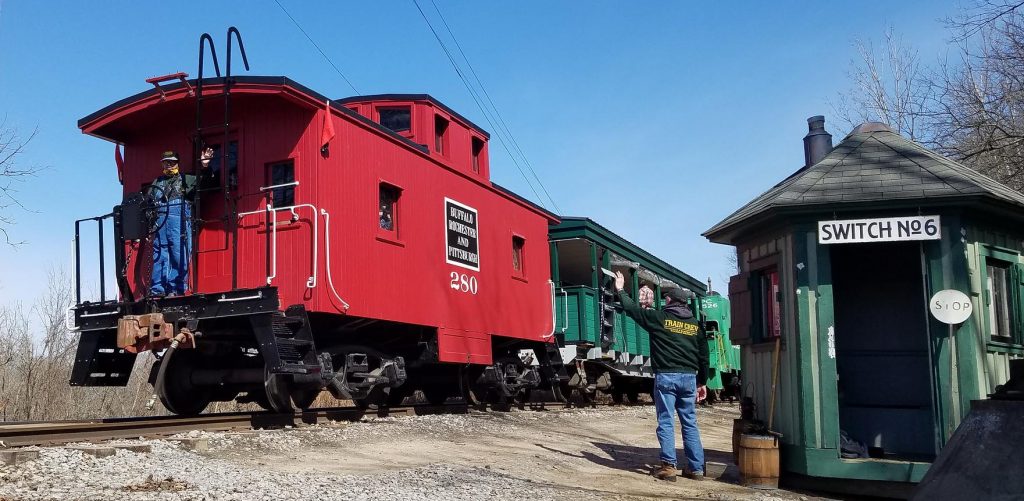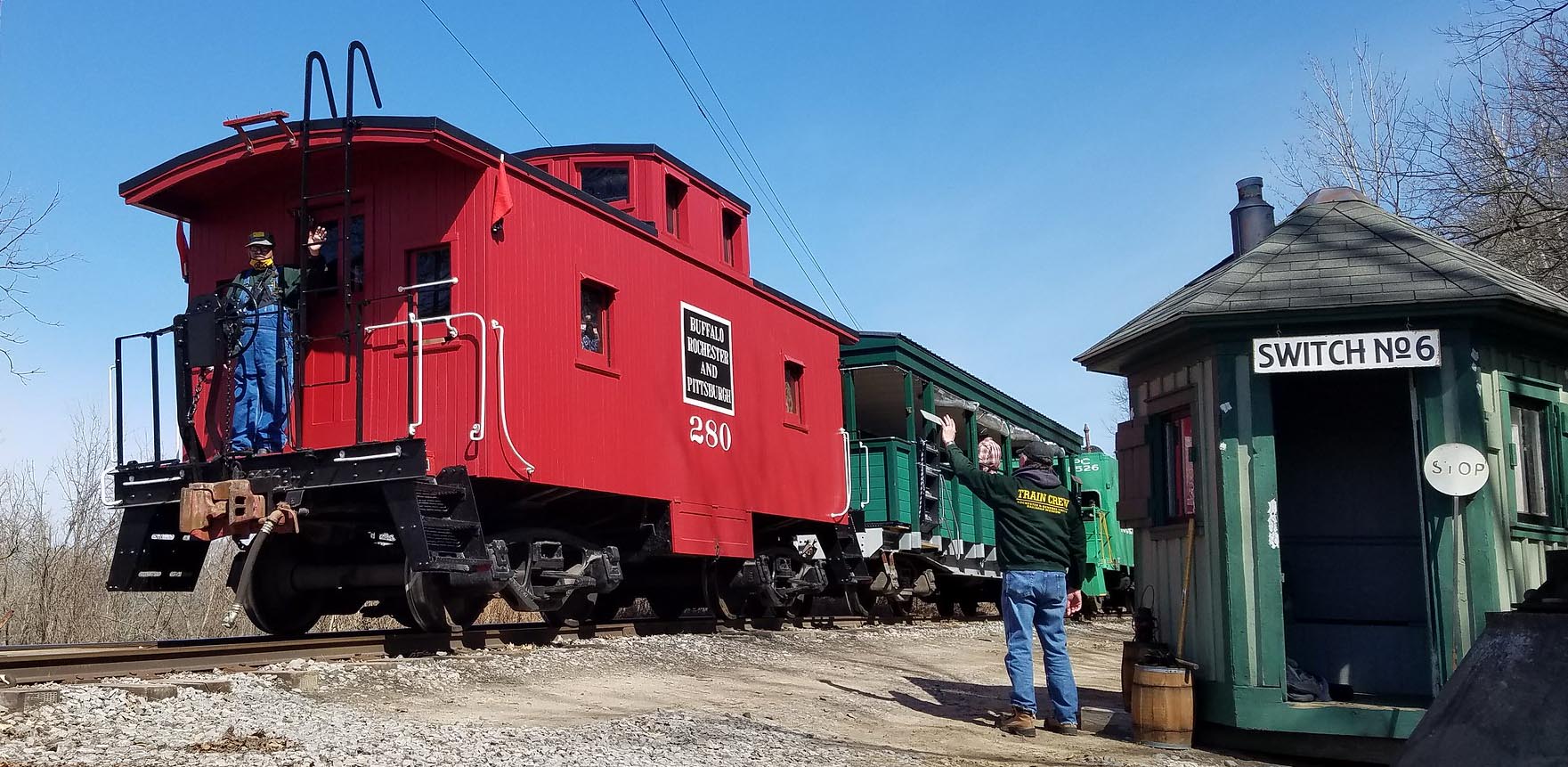 Enjoy fun vintage train rides, just 20 minutes south of downtown Rochester! Board at the historic Industry Depot located off Route 251 and take a ride back in time! Enjoy a mile-and-a-half round-trip train ride through our bucolic museum grounds, and tour the largest collection of historic trains in New York State. Enjoy indoor and outdoor exhibits at both ends of the ride, and make sure to visit our gift shop for snacks and souvenirs. As an all-volunteer, non-profit organization, we thank you for your support, and we look forward to your next visit! Please follow our web sites and Facebook page for the latest updates on all of our special events.
---
Reservations required.
Click here for tickets.