Reservations are required,
don't get left at the station!

Visit the only railroad museum where you can ride the exhibits! Enjoy a mile-and-a-half round trip through our museum grounds, and tour our collections and displays at both ends of the ride. All trains depart from Industry Depot on Route 251 West. Purchase your tickets from our restored 1909 country train station, tour our museum grounds, and take a ride through history aboard our restored vintage trains.
Tour our restored 1909 train station
Upon your arrival at the Rochester & Genesee Valley Railroad Museum, you'll feel like a traveler from the 1930s when you step into our restored 1909 Erie Railroad passenger station. Learn about the twenty trains a day that stopped at Industry Depot to take people to and from the city. Imagine how many travelers just like you began their journeys to Rochester and beyond from this very depot. Purchase your tickets from the friendly agent inside, and begin your fun train ride experience!
>> Visit our museum web site to learn more about Industry Depot.
---
An industry rich in local history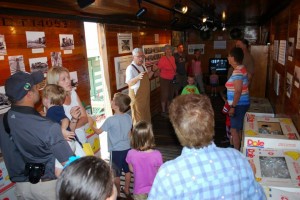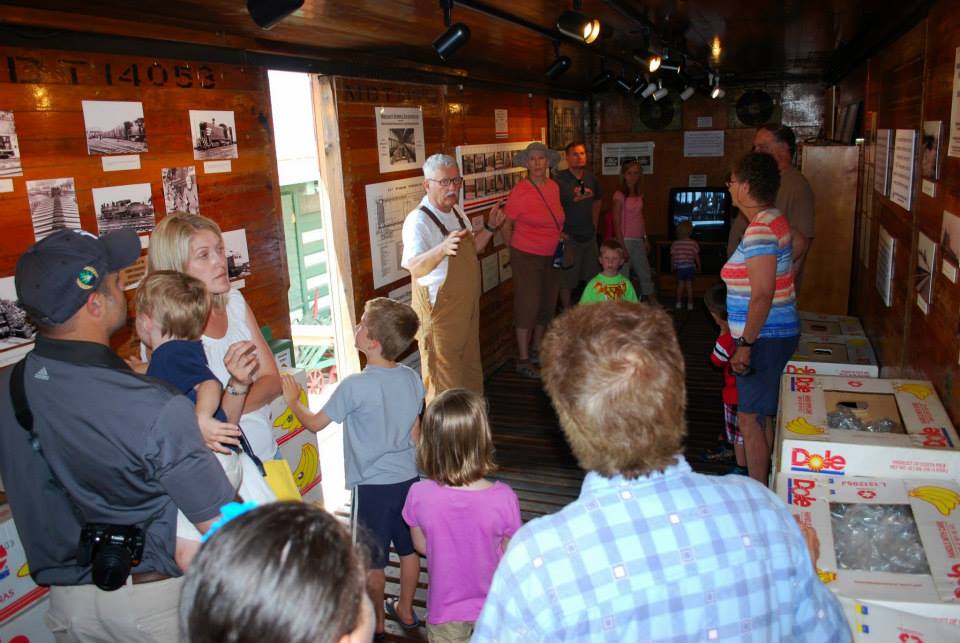 The nearby village of East Rochester was home to Despatch Shops, a freight car factory owned by Merchants Despatch Transport. This factory shaped our local economy and the lives of our community for more than seventy years. Tour a mid-century ice-cooled refrigerator car and learn how railroads were able to open up new markets nationwide for perishables like meat and produce. Enjoy the many displays installed inside our Lackawanna baggage car detailing how trains once carried milk, mail, and express packages.
---
The largest collection of historic trains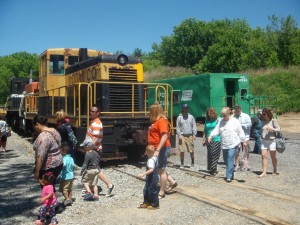 Tour the largest collection of historic trains in New York State! Our diesel locomotives span more than 50 years of engineering technology, from Word War II era industrial switchers to rugged and rebuilt road engines. Wood and steel body cars make up our freight car collection, including refrigerator cars, tank cars, flatcars, open hoppers, and more. Our authentically restored cabooses are where freight train crews used to work, eat, and sleep on long journeys. See our vintage passenger cars that once carried travelers from coast to coast.
>> Visit our museum web site to learn more about our Railroad Collection.
---
Peek behind the scenes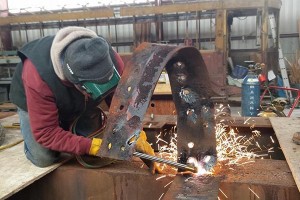 It's not easy keeping our fleet of historic trains in good working order. The museum is staffed entirely by volunteers who dedicate their time and efforts so that we can preserve Rochester's rich railroading heritage for future generations to enjoy. From repairs to rebuilds to restorations, we do it all inside our Restoration Building. Take a look around, watch our progress, talk to our volunteers, and find out how you can get involved!
>> Visit our museum web site to learn more about Volunteering.
---