July 19-21 – Weekend Railroad Tour of Altoona, Pennsylvania
July 19, 2019

-

July 21, 2019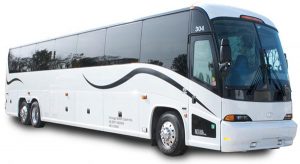 Please join us for a special Weekend Railroad Tour of Altoona from July 19 through 21, including visits to the Railroader's Memorial Museum, Horseshoe Curve National Historic Landmark, an Amtrak ride from Altoona to Johnstown around Horseshoe Curve, a tour of Curry Rail Services located in the old PRR Hollidaysburg Car Shops, a visit to Allegheny Portage Railroad National Historic Site, a ride behind ex-Bath & Hammondsport steam locomotive no. 11 at the Everett Railroad, a visit to and rides at the Rockhill Trolley Museum, and a tour of the shops at the East Broad Top Railroad.
Our air conditioned and restroom equipped motor coach departs from the R&GV Railroad Museum parking lot (282 Rush Scottsville Road, Rush, N.Y.) on Friday, July 19, at 7:00 a.m. and returns on Sunday, July 21, around 9:00 p.m. Tickets are $295.00 per person, which includes motor coach transportation and admission fees for all the venues. You must make your own arrangements for lodging and food.
LODGING: We have reserved a discounted block of rooms at the Quality Inn & Suites in Altoona. Each room features two queen beds, and the cost per night is $104.00 plus 11% room tax. To reserve your rooms for Friday, July 19, and Saturday, July 20, please call the hotel directly at 814-944-9661 and mention our group name "Rochester & Genesee Valley Railroad Museum."

Tickets: $295.00 per person
Lodging and Food Not Included
Only 56 seats available… Reserve Your Tickets Today

SALES END JUNE 15!
---
Altoona Tour Itinerary
Schedule subject to change without notice. HOTEL AND MEALS NOT INCLUDED IN TOUR COST, you are responsible for cost of food and lodging.

Friday, July 19, 2019
7:00 AM- Depart R&GV Railroad Museum
11:30 AM- Tour Altoona Railroaders Memorial Museum
2:30 PM- Visit Horseshoe Curve National Landmark
4:45 PM – Ride from Altoona-Johnstown aboard Amtrak
6:30 PM – Dinner at Quaker Steak & Lube (on your own)
9:00 PM – Return to Hotel
Saturday, July 20, 2019
7:00 AM – Free Breakfast at Hotel
9:00 AM – Tour of Curry Rail Services
11:00 AM – Lunch at Cracker Barrel (on your own)
12:30 PM – Visit Allegheny Portage Railroad National Historic Site
2:00 PM – Steam Train Ride at Everett Railroad
5:30 PM – Dinner at Prime Sirloin Buffet (on your own)
8:00 PM – Return to Hotel
Sunday, July 21, 2019
7:00 AM – Free Breakfast at Hotel
10:30 AM – Tour and Ride at Rockhill Trolley Museum
12:00 PM – Lunch at RTM (on your own)
1:00 PM – Tour of East Broad Top Railroad shops
4:00 PM – Dinner at Front Street Station Restaurant (on your own)
9:00 PM – Return to R&GV Railroad Museum